Westeros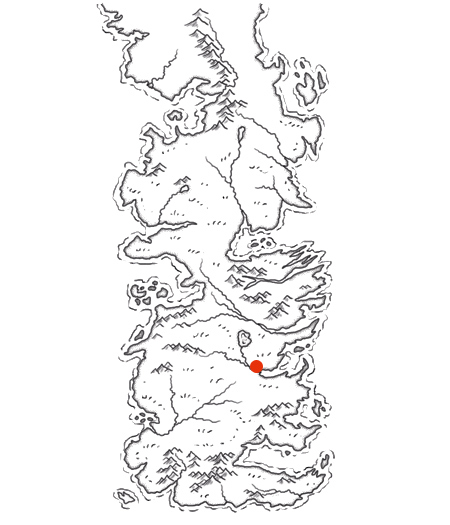 Europe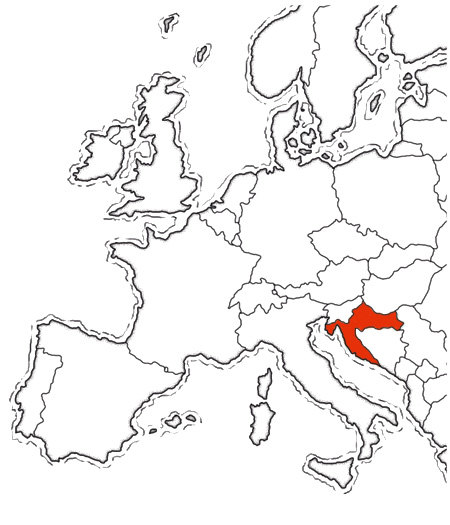 "Every season has been a little more [divergent]. It's an adaptation; the show has to adapt in order to survive." —David Benioff
Welcome to Dubrovnik
Croatia
A.K.A.
King's Landing
"You wouldn't think boats would need horns!" Peter Dinklage shouts. "Can't you see them coming?"
The Game of Thrones star stands on a rustic villa's scenic terrace above the shimmering deep blue Adriatic, which at the moment is inconveniently bustling with honking watercraft. The Emmy winner has been trying to get through a pivotal scene with Conleth Hill, who plays the crafty eunuch Varys, and keeps being interrupted. Hill drily commiserates: "Yes, can't they just close Croatia while we're shooting?"
Dinklage rubs his recently grown beard. "My crate beard," he calls it, a reference to his fugitive character Tyrion Lannister's sea voyage from Westeros to Essos (Pentos, to be exact), which he spent sealed in a box. Before joining the show, Dinklage told producers his one demand was that Tyrion wouldn't have the stereotypical fantasy-tale dwarf beard. Five seasons later— voilà!—beard, albeit one that's more Jim Morrison than Gimli. For this scene from the April 12 season premiere, Tyrion was just unpacked. Naturally he goes straight for the wine. Once the sea traffic quiets, his sharp exchange with Varys perfectly sets up the show's fifth season:
Tyrion: "A drunken dwarf will never be a savior of the Seven Kingdoms."
Varys: "You have your father's instincts for politics and you have compassion."
Tyrion: "Compassion? I killed my lover with my bare hands and I shot my own father with a crossbow."
Varys: "I never said you were perfect."
Tyrion: "What is it you want, exactly?"
Varys: "Peace, prosperity. A land where the powerful do not prey on the powerless...a ruler loved by millions with a powerful army and the right family name."
Tyrion: "Good luck finding him."
Varys: "Who said anything about him?"
On a show stuffed with sprawling and disparate story lines, this beat is everything. Varys is expressing a sentiment the brutal series has long avoided: hope, a dream of spring that escapes the tyranny and darkness of the past four seasons.
"It was kinda huge," says Hill. "The first time Varys puts his cards on the table and says, 'This is what I want.' " And by pushing Tyrion to seek out her—Daenerys Targaryen (Emilia Clarke)—season 5's most game-changing move is revealed. After years of spreading its characters across the map, the Thrones-verse is finally beginning to contract. "Worlds are colliding," says David Benioff, who is showrunner along with Dan Weiss. "One of the things we've been most excited about from the beginning of the series is we've had all these far-flung story lines across Westeros and Essos, which almost never cross. Now some of these characters start to head on a collision course for each other."
For Tyrion, filled with guilt over murdering his lover and his father last season, the quest gives him new purpose: "He's heard so many stories about this woman," Dinklage says. "He hears that she is a kindred spirit, someone who's an outsider who's been pushed to the edges, but has an unfortunate dirty last name. He wants to know her in person."
Whether Tyrion gets his wish this season—or ever—is one of the show's many secrets. The characters have not met in Martin's novels. Yet what the books have or haven't done is being increasingly overruled in favor of keeping the show's labyrinthian narrative on the most compelling possible track. Characters still alive in the books will die this season. Key story lines will deviate in controversial ways. And one major subplot (from Martin's A Feast for Crows, set in the Iron Islands) is omitted entirely.
Martin has no comment on the changes. After penning an episode in each of the previous seasons, he's elected to devote more time this year to his long-awaited next novel. "Every season has been a little bit more [divergent]," Benioff says. "It's an adaptation; the show has to adapt in order to survive."
Adapt or die—it's practically the Westeros motto (or one of them anyway; Westeros has a lot of mottos). The changes also mean you can expect more Twitter-erupting shock twists, a few with moments so pitch-black they might even rival season 3's notorious Red Wedding. "With each season, the stakes get higher and higher and the war gets bloodier and bloodier," says producer Bryan Cogman. "We're in season 5 and there's an expectation for big events and consequences."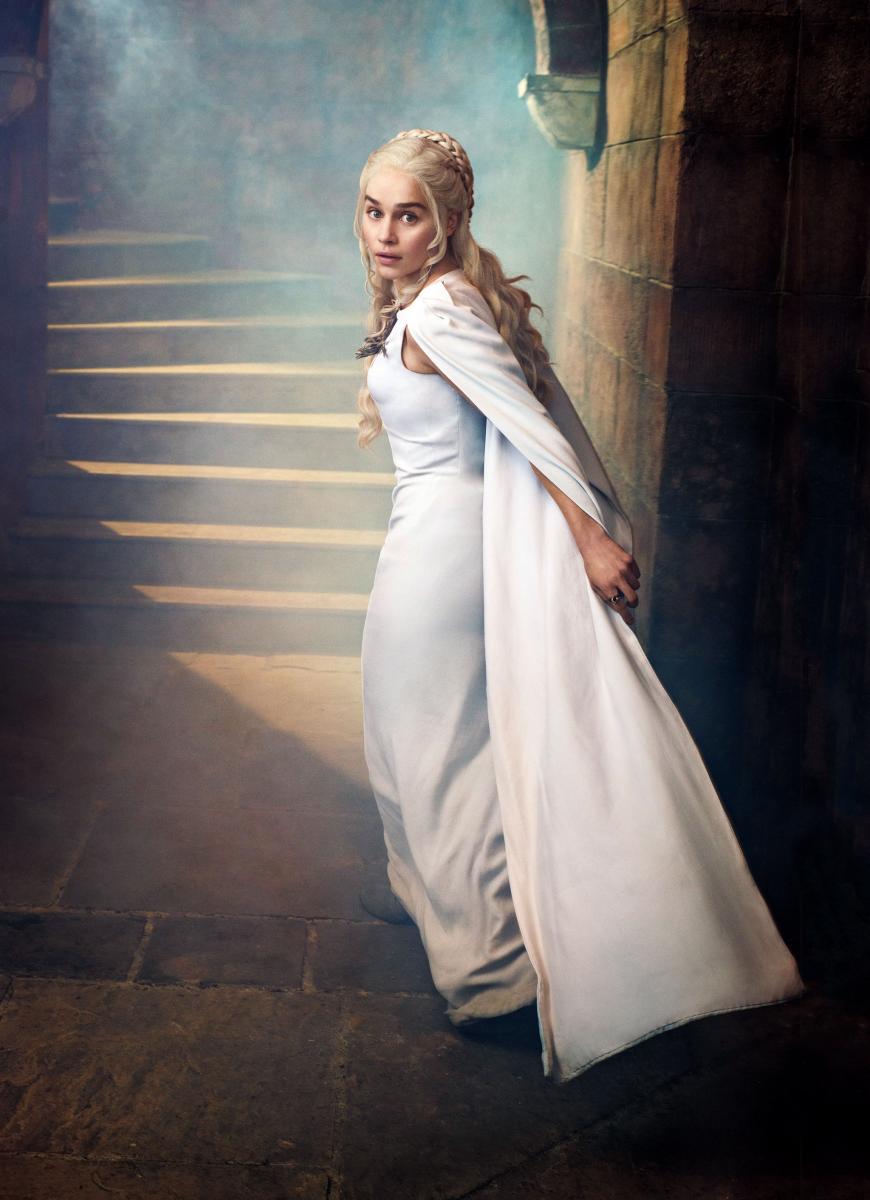 The producers are even shaking up their own format a bit as well. For the first time, at least one series regular is benched for the season: Bran Stark (Isaac Hempstead-Wright) will get his seer training from the three-eyed raven off screen, and the Hound (Rory McCann) isn't expected back either. (He may well be dead; the writers aren't saying.) The year will also open with the show's first-ever flashback, a scene involving Cersei Lannister (Lena Headey)—fitting, since season 5 is the most dramatic yet for Headey's paranoid queen regent, finally in charge at King's Landing after her father's death. "Sadly, she doesn't really know much about their finances and political allies," Headey says. "She doesn't care about that, she just has too much hatred for certain people, so she doesn't help her cause and she invests in the wrong people."
On the set in Old Town, Headey munches on a slice of pizza, looking rather indescribable. (Literally, we're not allowed to describe her—it's a spoiler.) It's Headey's birthday, and she's preparing to shoot a top secret Cersei nude scene. She won't be performing in her birthday suit, however; a body double is being used instead. (Fun fact for the kids: Headey dubbed her double's pubic wig "rice catcher.") "I obviously chose not to be naked for many reasons, but we want it to work beautifully," says the actress, who was cheered by Dinklage and Hill, who visited on their day off to sing her "Happy Birthday."
High above Headey, tourists and paparazzi jockey for a view on the city's high stone bulwarks. The crew erects a giant screen to hide her from the watchers on the wall. Unfortunately for the production, news of this sequence leaked when media reports declared Thrones was banned from filming in a local church and had to switch locations. Benioff explains that while the show faces many impossible-seeming challenges, this actually wasn't one of them. "We lost a location in Northern Ireland, too, only because a very religious person decided our show was blasphemous, and the new location we decided to shoot on works better. It always happens, and it puts more work on the location teams, but it always ends up working out."
During our visit, a much easier problem presents itself. A nude male extra sparks an only-on-Thrones debate. Namely, is it okay if a naked guy in this medieval-style fantasy world is, um, clearly circumcised? Do the old gods and/or the new have any opinion on this subject? (Verdict: The extra made the cut.)
Departing Croatia for our next stop, we head to the Dubrovnik airport along with some Thrones cast members, where security is so relaxed that travelers are casually strolling through the scanner. Wearing shoes? Okay. Laptop in bag? Sure.
Dinklage quips, "Is a scimitar okay?"
Once in the terminal, waiting for the plane to begin boarding, the actor seems less amused. There are stares everywhere, pointing, and awkward photo requests. "Especially this year, the [fan attention] has become more intense," says costar Nikolaj Coster-Waldau. "Dinklage might have to retire and just hide."
The Thrones cast lives in a spotlight that gets brighter each year. The show is ascending to a pop culture magnitude that's typically only reserved for the most hallowed of movie franchises, like Star Wars or Harry Potter. And nowhere is that interest more intense than in...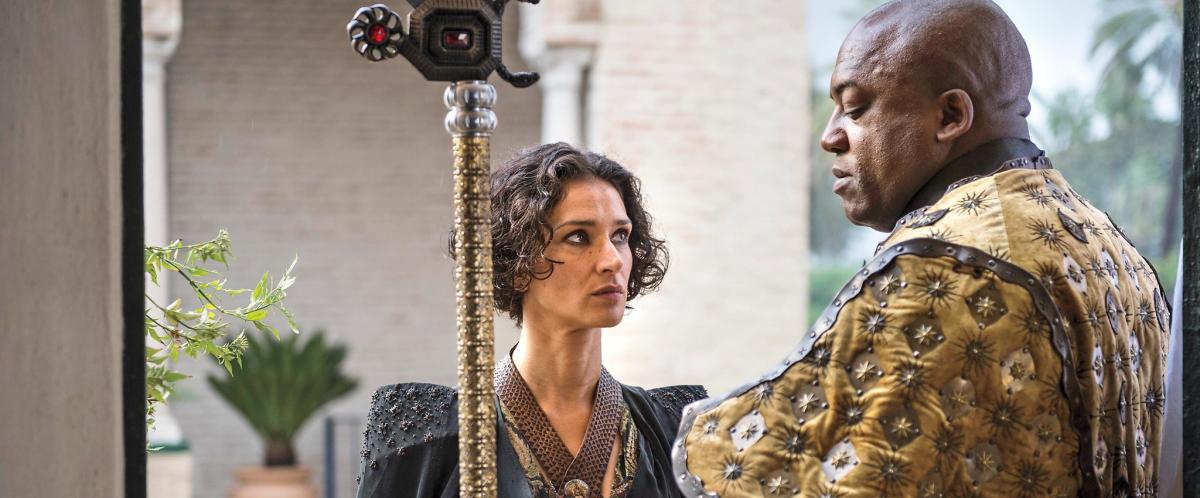 Macall B. Polay/HBO
Westeros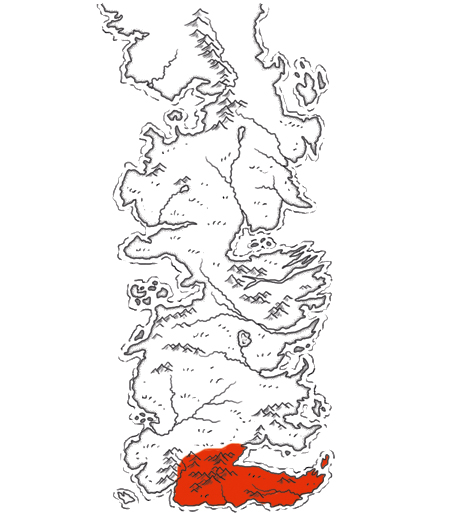 Europe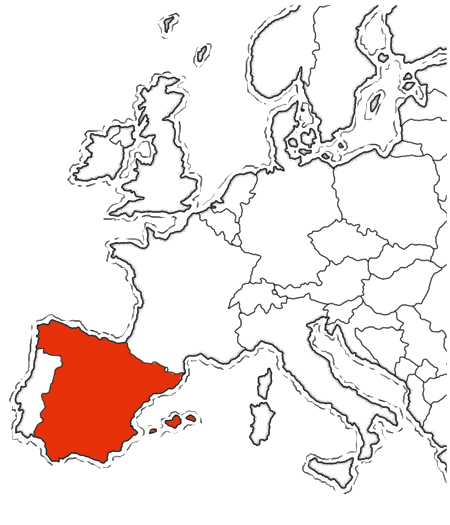 "When you've got one of the top shows in the world, everybody walks with a swagger." —Alexander Siddig
Welcome to Seville
Spain
A.K.A.
Dorne
Nikolaj Coster-Waldau sits in a quiet Seville bar, looking absurdly handsome. He's discussing the bet he just lost with the Thrones showrunners when two teenage girls appear in the picture window behind him and begin to stare.
Each year, the Danish actor explains, he wagers Benioff and Weiss a pricey dinner that the writer-producers will win a major award at the Emmys. If they don't, he has to pay up. "They deserve to win," he explains. "This way, at least they win something."
There are now four girls behind him, looking, texting.
Our conversation shifts to season 5. Having fatefully released Tyrion, Coster-Waldau's character Jaime Lannister travels to Dorne on a mission to collect Myrcella (this season played by newcomer Nell Tiger Free), his teenage daughter with Cersei. With the gruesome death of Prince Oberyn Martell (Pedro Pascal), there is reason to fear for her safety. "He's grieving for his father, he has to deal with the consequences at the end of last season and just wants to make things right," Coster-Waldau says. "I think there's also a part of him that doesn't mind getting out of town."
Behind him, there are now seven girls. Every time you look there are more, like in Alfred Hitchcock's The Birds except with flocking Spanish teens. The actor finally notices—oh, that. "I made the mistake of going to the gym, and it was right next to the university and it became crazy," he says.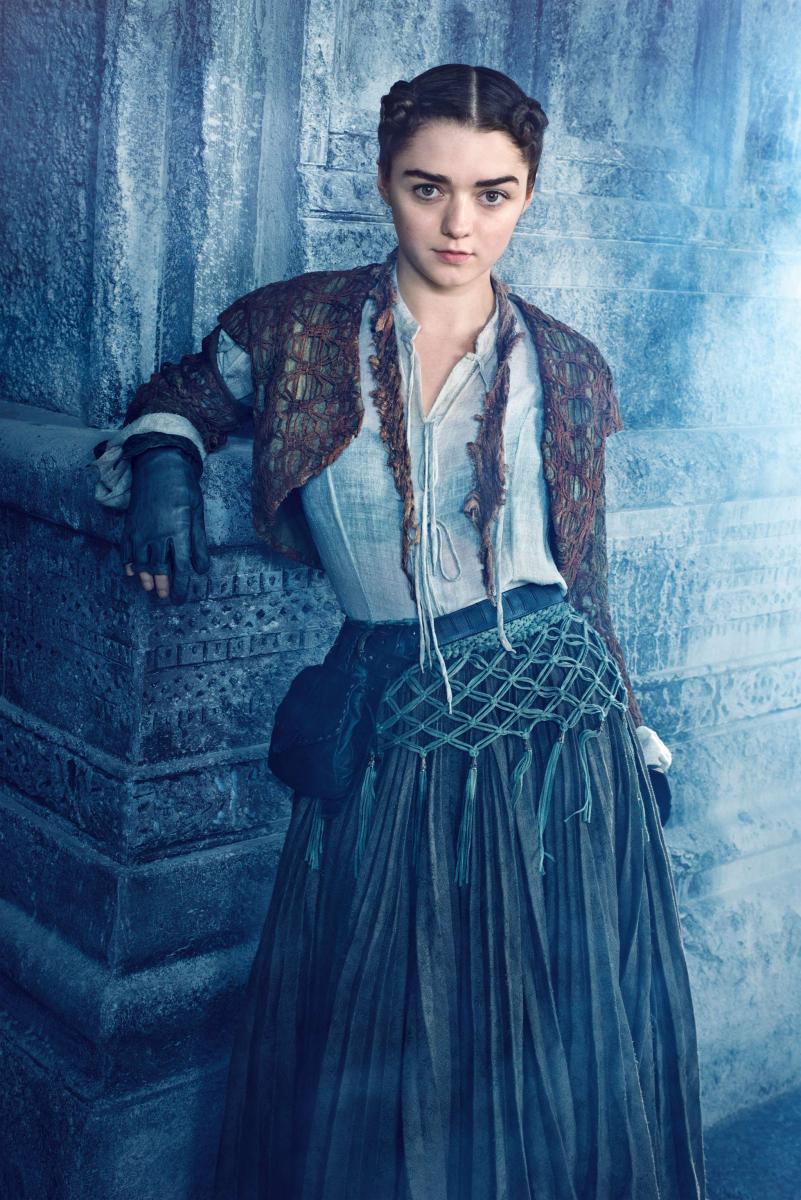 This is the first time the production has added Spain to its stamp-filled passport, and it turns out the country has a near-soccerlike level of passion for HBO's world of dragons and direwolves. One call for local extras resulted in a server-crashing 86,000 email applications. Actors are being mobbed wherever they go ("Nice mobs," Weiss emphasizes). "You can't walk down the street with a cast member, even a minor cast member," Benioff says. "With Nikolaj, it's like Beatlemania." After an incident where Coster-Waldau found himself surrounded by fans wearing Burger King crowns, the actor changed hotels.
Spain's frenzied fandom is not a terrible problem to have. An arena battle sequence shot in Osuna benefited from more than 500 extras who delivered plenty of passion on cue. Even more critical, the production was given permission to shut down half of the city's largest tourist attraction, the Alcázar of Seville, a royal palace that will serve as the home of House Martell. Suddenly Hill's line about "closing Croatia" for Thrones seems like less of a joke.
At the palace, crew members near the gates are asked by tourists to join them in photos just for wearing their production lanyard. (This year's badge image: the grim face of the Night's King.) Once past the gate, you see the sprawling palace, a mammoth mash-up of Arabic and Spanish influences. It's surrounded by lushly manicured, palm-dotted grounds that will serve as Dorne's famous gardens. Peacocks stroll authoritatively. Exotic bugs hover. Amid rows of plants, the actresses playing Myrcella and Oberyn's lethal daughters the Sand Snakes slowly contort into poses as they enjoy an impromptu yoga class before filming begins.
From a balcony perch, British actor Alexander Siddig (Star Trek: Deep Space Nine) peers down and marvels: "This is wonderful—I'm not staring at greenscreen, we're in a 14th-century palace!" Siddig plays Prince Doran Martell, Oberyn's wheelchair-bound brother. (The character "Doran" is not to be confused with his kingdom, "Dorne." Thrones doesn't make it easy, does it?) Today Doran is getting berated by his late brother's mourning lover Ellaria Sand (Indira Varma), who has pushed onto Doran's veranda overlooking his gardens.
"Everywhere women tear their hair and men cry out in rage, the same question on every tongue: What will Doran DO!?" Ellaria yells. "What will the prince do to avenge his murdered brother?" Ellaria wears a gold serpent bracelet that coils around her forearm to her wrist. After the scene, you shake Varma's hand and her serpent's near-invisible needle tongue stabs you, drawing blood—bitten by a Sand's snake. You're torn between admiring the intricate costume detail and nursing your finger.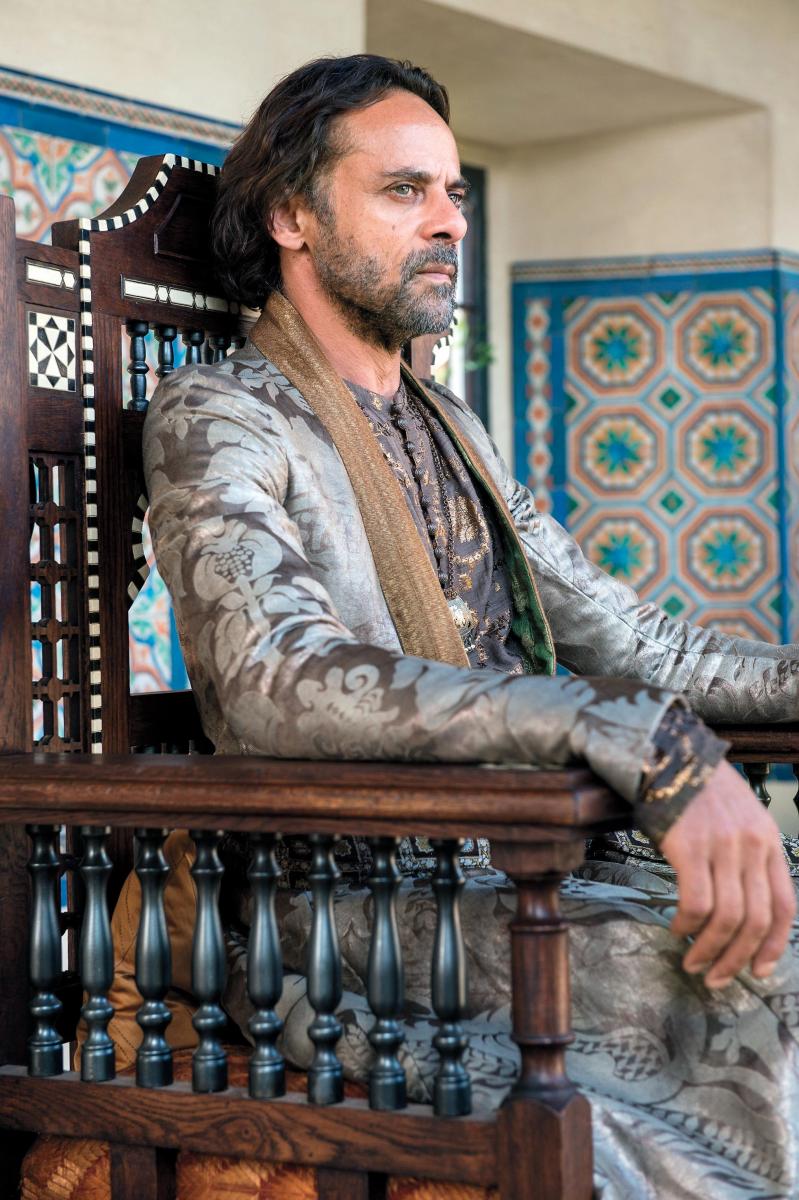 Alexander Siddig as Prince Doran Martell. Macall B. Polay/HBO
Siddig, a new member of the cast, offers a fresh perspective. "There's a confidence that comes with this show," he observes. "When you've got one of the top shows in the world, very possibly even the top show in the world, everybody walks with a swagger."
Part of that assurance comes from Thrones' preseason commitment to plan every waking moment of the shoot. Production scheduling is not a sexy subject (you have to read only one paragraph on this, promise), but what Thrones does each year is incredible. Most TV shows can't tell you which scenes they're shooting one week in advance. Thrones knows in July exactly what scenes will shoot on any given day in, say, November. This is a necessity. The production works year-round, and the show is so complicated, with so many moving parts and up to three different units shooting at the same time in different countries, the only possible way to pull this off is for every element to be mapped out months in advance. "I don't know any other show or movie that has as complicated a production schedule, year in and year out, as we do," Benioff says.
And this season, for the first time, Thrones nearly blew it. The team shot 202 days and delivered the completed episodes to HBO later than ever. A couple of action scenes were partly to blame. One was that Osuna arena fight, while another was a Northern battle that ranks as the most complicated, visual-effects-heavy sequence the show has yet put to film—17 days spent shooting one sequence. "We ran up against the absolute limit of how many days we can shoot in a year," Weiss says. That's why, when fans demand more episodes per year, the showrunners reply: "We can't."
If beating the ticking clock was a problem, money was not. At least, not as much as usual. The cast received raises this year (the leads receiving a reported $300,000 per episode), and there was a bigger budget for effects as well. Game of Thrones now costs at least $8 million per episode, on par with the most expensive drama series ever made, such as HBO's Rome and Netflix's Marco Polo. "Before, I'd hear, 'Do we have the money to do that?' and someone would say, 'No,' " says Kit Harington, who plays Jon Snow. "This year it's 'Do we have the money to do that?' and somebody would say, 'Yeah.' "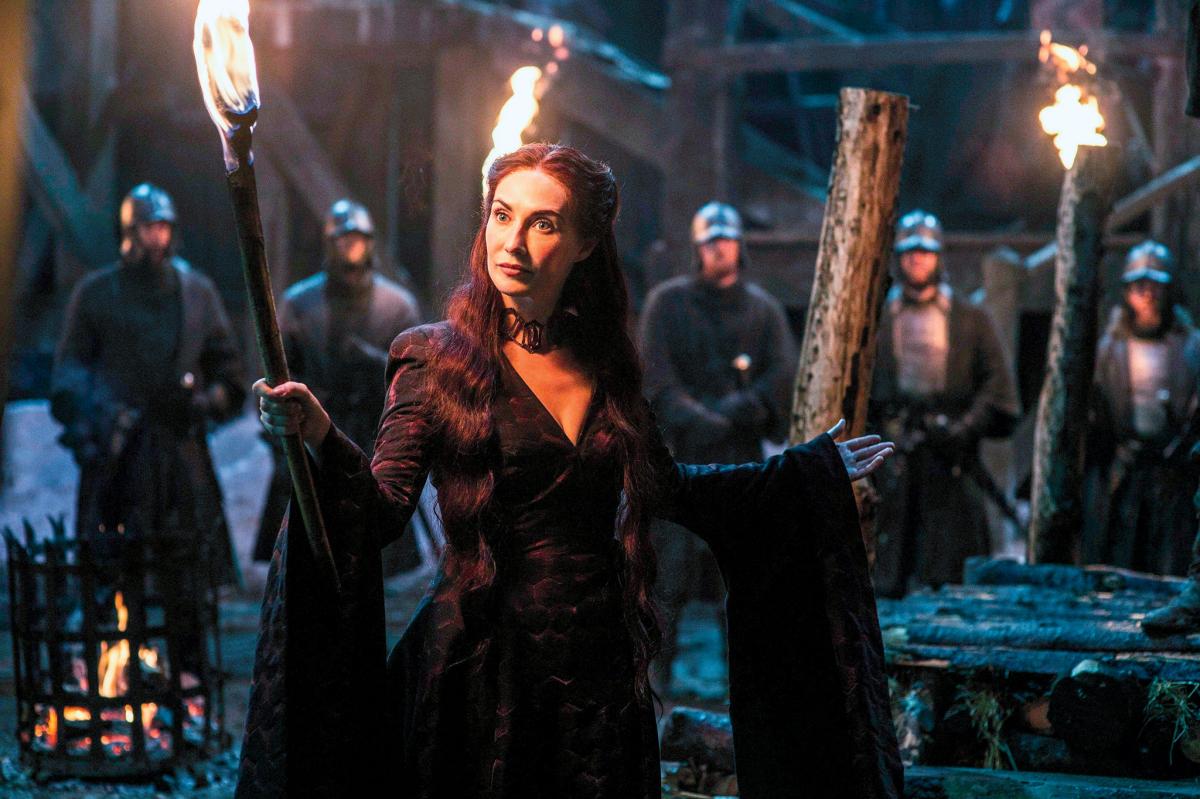 Helen Sloan/HBO
This season Snow struggles to unite the Night's Watch and the wildlings while fending off the seductive advances of the apostate-torching sorceress Melisandre. What are the Red Woman's odds of becoming Snow's next kissed-by-fire lover anyway? "There's mutual interest between them both that we see right from the get-go," Harington says, who once again endured rain and cold to shoot more outdoor scenes than any other cast member. "I find it endlessly funny that he really fancies redheads."
Creating Thrones isn't all about all braving the elements, hitting deadlines, and forging swords and merkins, though. For some of the cast and crew, there is also play-hard after-hours partying. For that, we're off to our final stop, the heart of the show's production, where this adventure all began five years ago...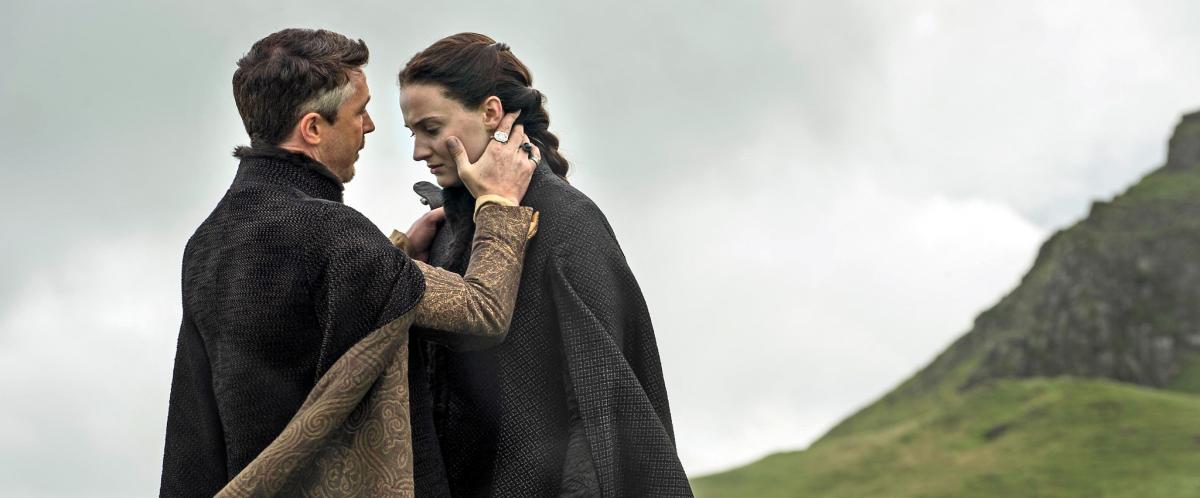 Helen Sloan/HBO
Westeros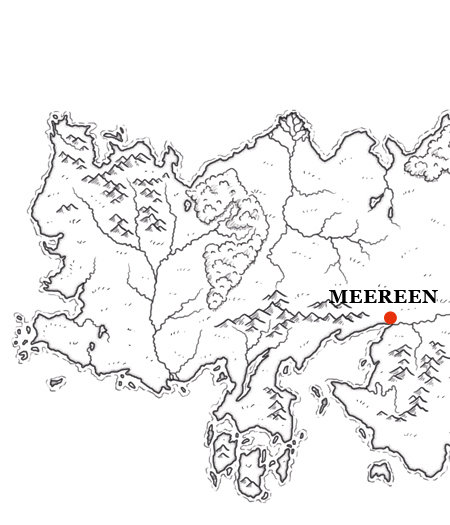 Europe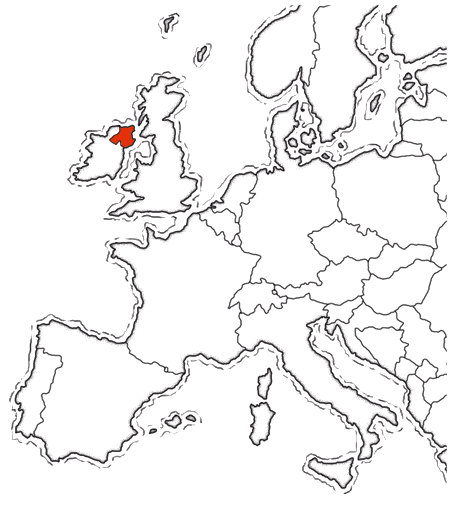 "When that kiss happened, my Twitter exploded with 'Eww! That's disgusting!' " —Sophie Turner
Welcome to Belfast
Northern Ireland
A.K.A.
Meereen, Castle Black & More
On a busy Belfast street, you pause to peer at a store's window display of props labeled "Game of Thrones." Suddenly a huckster is thrusting brochures at you: Ride the Game of Thrones bus! Take the tour! Visit all the local sights you've seen on the show!
It's a trick worthy of Littlefinger. Tourists who look in the window must be fans, therefore they get the sales pitch. The exhibit isn't even real; it's a bunch of generic Renaissance Faire props. (Real Thrones items are in high demand—for instance, cities where the show films want them for museums.)
Belfast used to be immune to Thrones mania, but not anymore. Shortly after a drone sneakily took footage of the Star Wars: The Force Awakens set in England, another was spotted buzzing around the show's Castle Black set. The HBO team scurried to investigate the legality of the robot paparazzo and posted signs warning away drone operators. "The first year working in Northern Ireland we would go through customs, and the officials would ask, 'What are you working on? Game of Thrones? Is that some kind of game show?' " Benioff recalls. "Now we come through and they say: 'Don't kill Arya!' "
Unlike in Spain, actors can usually still show their faces on the street—like when Sophie Turner (Sansa) pals around with Stark sister Maisie Williams (Arya) when their shooting days overlap. Turner—looking on her day off a bit like last season's "Darth Sansa" in a black leather jacket—marvels at fan reaction to her twisted relationship with middle-aged Littlefinger (Aidan Gillen), a journey that takes a dark turn this year. "When that kiss happened, my Twitter exploded with 'Eww! That's disgusting!' and the next day I got a ton of tweets going, 'Oh, they should be together,' " she recounts, mystified. "Game of Thrones, man, they love that stuff."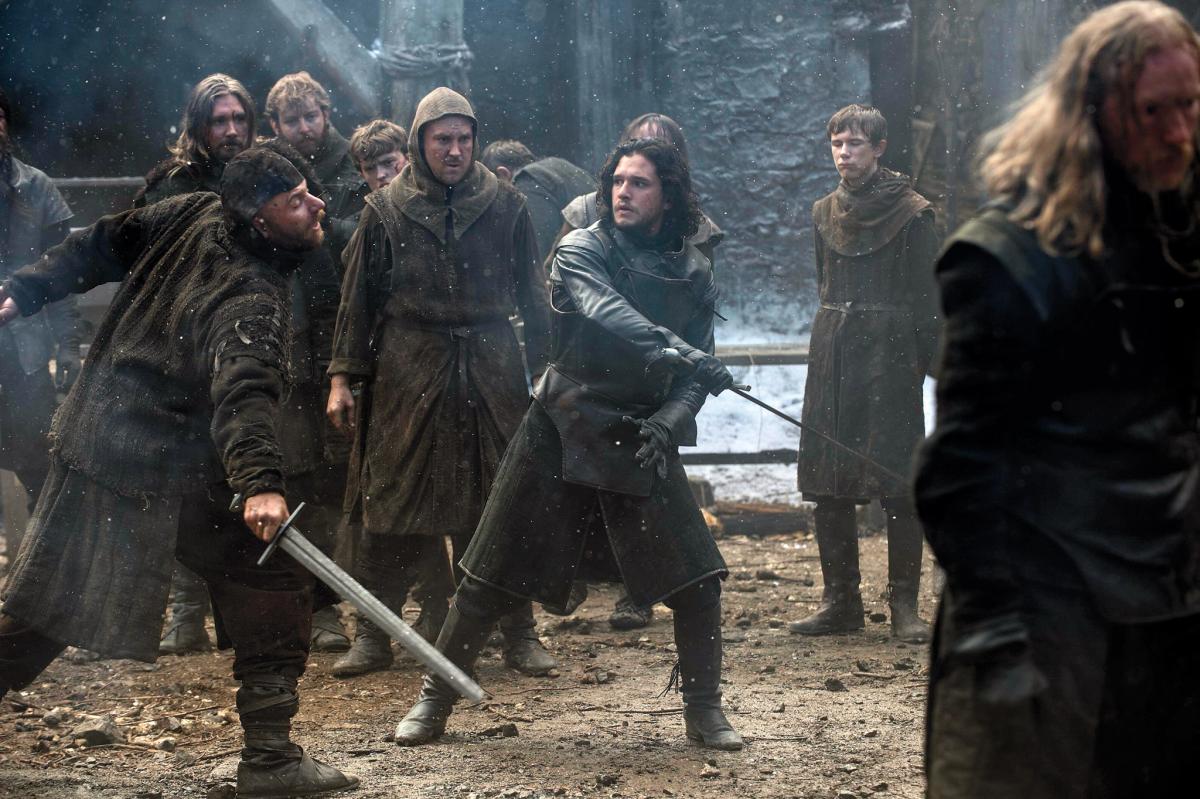 Helen Sloan/HBO
Her friend has a dramatic grown-up transformation coming this year, as Arya starts her new life in Braavos. "You're going to see more of her emotions and decisions rather than what your 'favorite character' might do," Williams says. "She's losing that 'feisty little girl' thread."
Another duo who hang out together are Alfie Allen (Theon Greyjoy) and Iwan Rheon (Ramsay Bolton), despite Ramsay's gruesome tormenting and castration of Theon on the show. In Belfast, they play pool (Rheon tends to win), and Allen occasionally delights autograph seekers by signing with a sketch of his absent member. "When we're out, people literally cannot get their heads around the fact we're hanging out," says Allen, whose accursed character gets some relief—not much, a little—when Ramsay finds a new plaything to torture. "We get these Belfast locals losing their maiden minds over it."
And though it's less publicly discussed, R-rated partying goes on too. One Thrones team member woke up naked and locked out of his hotel room, then had to walk to the front desk to ask for a key ("Do you have ID?" the clerk asked). Another topped that story by waking up, also naked, at the top of his hotel's waterslide while being kicked in the ribs by an annoyed kid who wanted him out of the way. "Because we're really into making sure everyone behaves properly, that crew member was promoted to a department head this season," says one amused producer.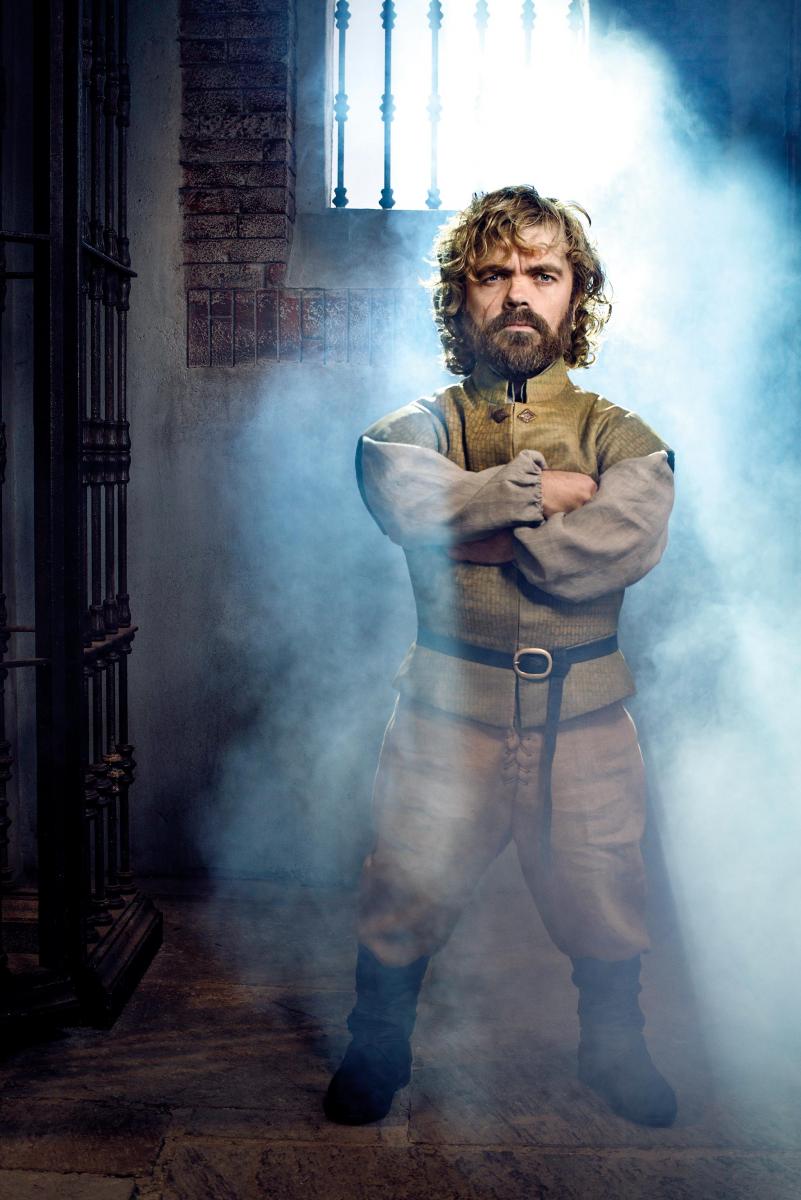 Peter Dinklage photographed on Dec. 8, 2014, in Belfast.
Clarke describes more innocent games, such as one where everybody draws an animal in 15 seconds and then they compare who did it the best. "We're like 4-year-olds sometimes," she says.
We find the Breaker of Chains readying to shoot a scene on the set of her Meereen throne room's balcony overlooking her realm (how many scenic terraces does Thrones have anyway?). We're inside the production's cavernous Titanic Studios hangar, where most of Thrones' interior scenes are shot. You can stroll through the studio and find yourself dizzyingly transported from King's Landing's Iron Throne room to Mance Rayder's North of the Wall tent to the audience chamber of Meereen's Great Pyramid. Last summer the Queen of England visited. (She didn't sit on the Iron Throne, exasperating the Internet.) Before her take, Clarke pretends to play piano on the railing, perkily asking the director: "Can you cue me? Otherwise I'll f--- it up."
Daenerys' story required some of the show's budget bump, since there's more dragon action this season than ever before now that her fire-breathing offspring are in their rebellious teenage years. (A joke on the set goes: "What do dragons eat? Money!") She has to figure out how to suppress a cunning insurgent group without help from her deadliest weapons. "We haven't seen a season like this for Daenerys since season 1. There are huge pitfalls for her," she says.
One potential trap is her romance with the dashing rogue Daario Naharis (Michiel Huisman). Daario's sellsword-with-benefits relationship with Dany will deepen while she tries to keep him from getting too close. "It started around ankle deep, and we're wading at this point," Clarke says. "But I don't believe there's ever a thought in her mind that Daario would be anything more than fun—spring break!"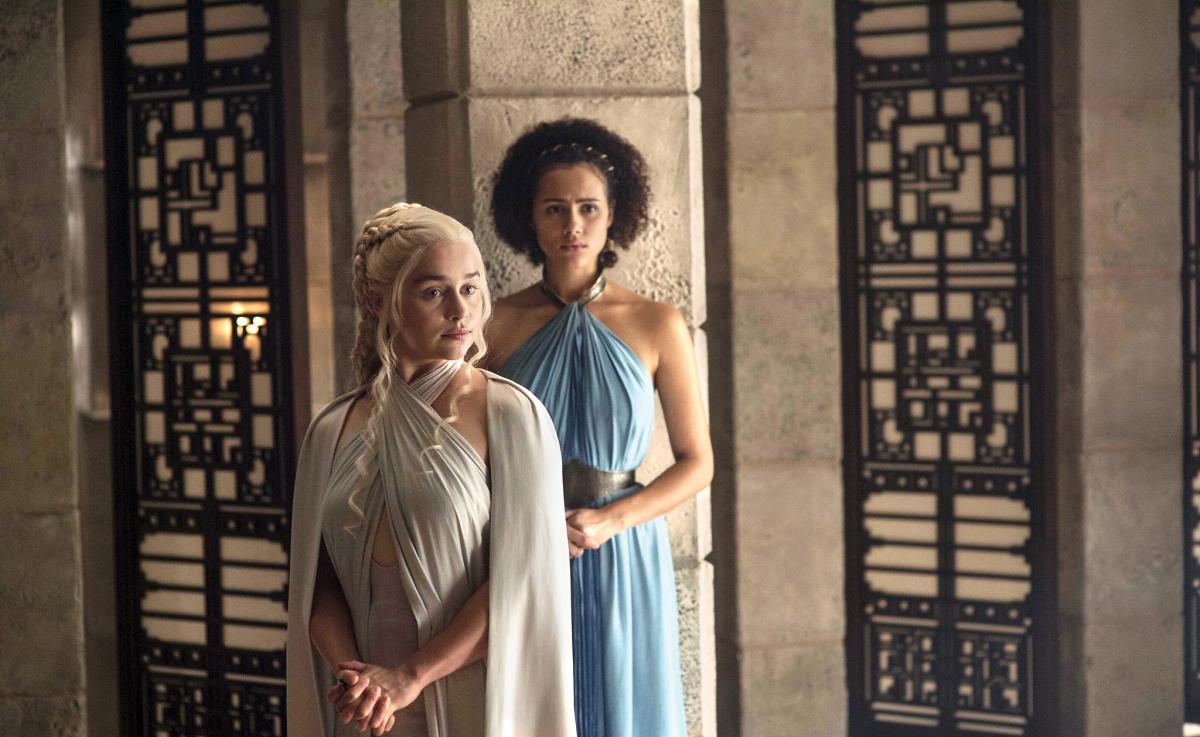 Helen Sloan/HBO
Spring break, just not forever. As they say on reality shows, eventually a person's "journey ends"—like it will this season for one cast member (we'll just call them "an actor") who has been with the show for several years. In their trailer, Northern Ireland's seemingly endless rain patters on the roof as this person puts a good face on their situation. They just shot their final Thrones scene. Their death will be as surprising to fans as it was to them.
"It proves you should probably not read the books," the actor says. "I thought this season I was going to have more to do, and I was really looking forward to that. And then I got my dates from my agent and I thought, 'That doesn't tally.' Because there was no way if they were sticking to the books that I should be in for that number of weeks. It seemed to me they must be writing me out. The [showrunners] rang me and told me, 'Your time is up in this series.' I'm disappointed, but you have to accept that the demands of TV are different. I find myself being quite emotional about it. I'm going to miss it. Never mind being professional, they're very nice people."
When Thrones kills characters, sometimes fans weep, and sometimes they cheer. But this is what real loss on a TV show feels like—not a sword-swinging battle cry, but an actor sitting in their cramped camper, listening to the rain, struggling to accept that this is the last time they will ever work with their Thrones family. It doesn't take much time while hitchhiking a 10-day ride on the show's wild caravan to realize this is a ride you wouldn't want to stop.
Dinklage, a few days earlier, put it pretty well: "I get up in the mornings too early. I get covered in fake poop. Yet I know when the show's over, I'm going to kick myself. It's a great gig." It's a feeling that's increasingly resonating among the cast as the show edges off the known path laid down in Martin's books. Actors are begging the producers to know their fates. Valar morghulis, after all.
Maps by Maxime Plasse