Drive-ins are an increasingly endangered species. The battle for survival that Pleasant Valley has undergone is one they've all had to fight, and not always successfully.
Decades ago, drive-ins were everywhere, a vital piece of pop culture Americana. The peak was in 1958, with 4,063 drive-ins across the country, and they held strong until the late 1970s, when they began falling victim to city expansion and rising property values. Then, in the 1980s, the proliferation of home video dealt a crushing blow. Almost a thousand theaters closed in that decade, and the trend has been steep and downward ever since. As of last year only 348 drive-ins remain, and the number gets smaller almost every year.
It was already a hard-fought business in 1996, when McGrane heard Pleasant Valley was up for sale. That's why her mother and father urged her to forget about it.
"I said, 'The place is falling down. It's a wreck, it needs money. Don't do it,' " says her mother, Marquis Haynes, now 80. "I said, 'The only reason you want to buy it is because you're nostalgic about it.' She said, 'I know. I have to have it.' "
What did her father say? Paul Haynes, now 85, shakes his head. "They don't listen to me anyway; I never weighed in on it one way or the other," he says. "Whatever she was going to do she was going to do."
But Mom and Dad were both wrong. "She has totally loved this place since she bought it," Marquis says.
"Keeps her happy," says her father. "Keeps her busy."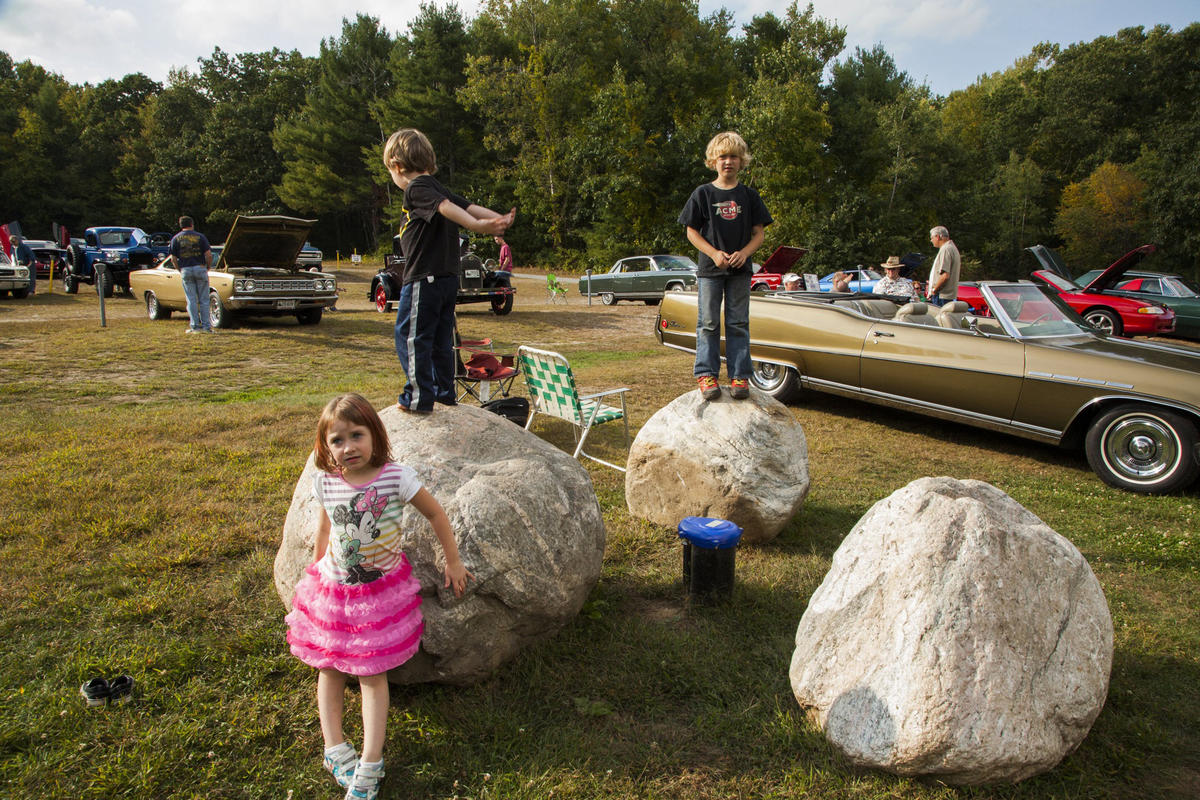 Families park in the front, and usually they get out and picnic beside the car so the kids can run around.
McGrane's three children were raised just like her—hanging around watching movies while Mom worked. Donna and her husband, Tim, also own McGrane's on the Green, a diner in nearby Winsted, Conn., but the drive-in is her baby, like a fourth child. She hoped that one day one of their kids would take over the business and keep it going. Ticket sales have been healthy overall, but the biggest threat was not attendance. It was whether they'd still have movies to show.
Last year, the major studios converted to digital-only prints, which meant theater owners had to get rid of their old reel-to-reel film projectors and purchase the state-of-the-art computerized ones necessary to play them. Without one, there could be no more first-run flicks. A new projector would cost north of $80,000, but not getting one would cost them most of their business.
Those were the choices, but the McGranes couldn't afford either of them.
It's the kind of quandary almost every drive-in owner had to face.